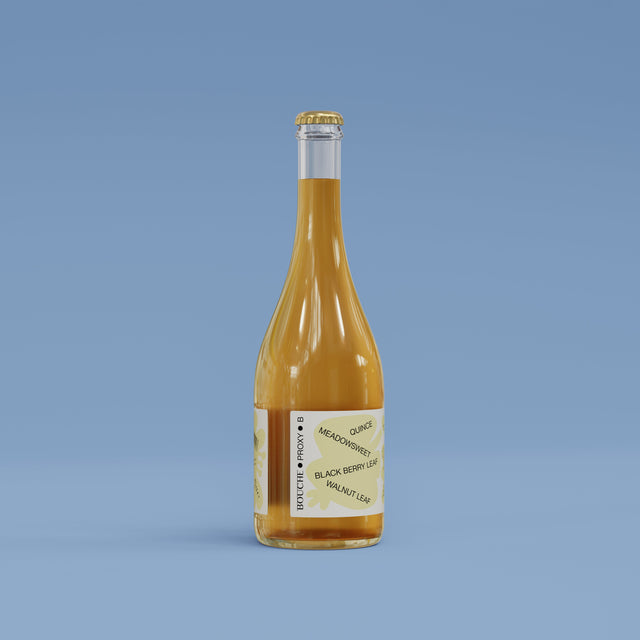 PROXY • B is an award-winning non-alcoholic wine alternative based on kombucha. This drink is made with natural local ingredients such as quince, walnut and apricot, creating a rich flavor balance. Flavor nuances such as fruitiness, sourness, tobacco notes and white tea round off the incomparable taste experience.

• PASTEURIZED • ALCOHOL FREE
 
INGREDIENTS • Fermented infusion (water, sugar, quince, meadowsweet, walnut leaves, blackberry leaves, yeast and bacterial cultures), natural oak flavors, sea salt.
Average nutritional values ​​per 100 ml
Energy
65 kJ / 15 kcal
Carbohydrates
of which sugar
2.8g
2.5g
Salt
0.01g
Contains small amounts of: fat, saturated fat, protein